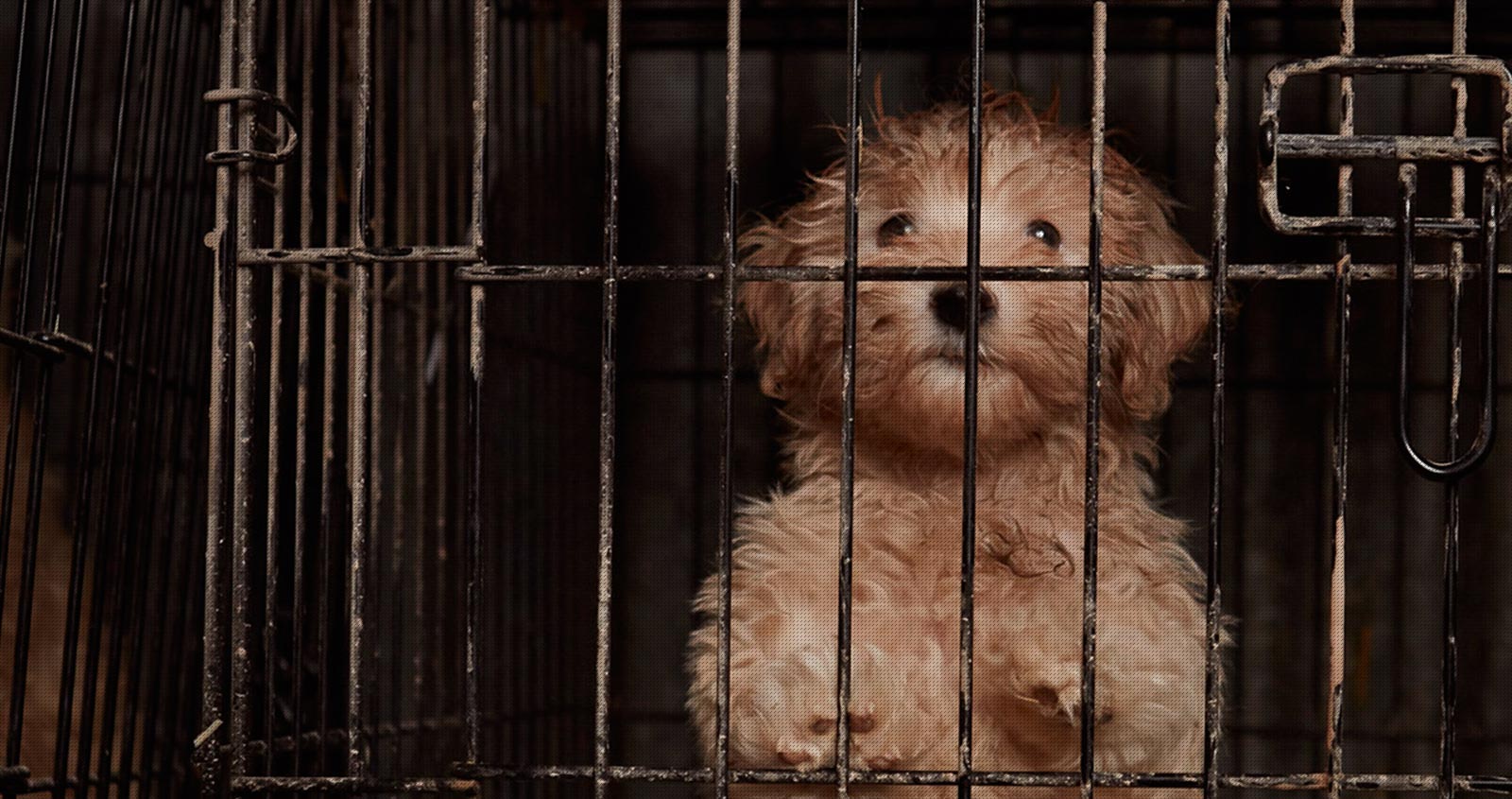 #ClosePuppyFactories

WHAT ARE PUPPY FARMS?
They are secretive, dangerous and inhumane operations where pure and designer breed puppies are born into extreme confinement and horrid conditions. These puppies are reared in filthy cages, with no natural light and poor ventilation. Hygiene is horrible, with puppies left to lie around in the own excrement, which in turn leads to all sorts of health issues. It's hell on earth. But it doesn't end there. Once these puppies are made over and sold, the underlying physical and mental health issues permeate for years to come, leaving seemingly healthy pets with depression and disease. There's nothing cute about it. And these Factories must be stopped.
Facts and figures
Puppy Factory breeders trade unchecked on major online platforms like Trading Post, Gumtree and Facebook.

They don't provide street addresses and usually have a raft of excuses to stop you from visiting and inspecting the conditions.

They won't let you visit the parents, who are usually enslaved to reproduce at unsafe frequency, some from as young as six months old.

There is no law that stops puppy factories. Local councils legally permit it and legislation only dictates the bare minimum in animal welfare.
make your pledge
Now is time to take a stand against Puppy Factories. Enter your details below and share your support on social media.
REPORT A SUSPECTED PUPPY FARMER
If you're buying a puppy online and the seller won't answer the above questions or cancels the sale, please report them to us. If someone in your area has a facility you believe could be harbouring a Puppy Factory, please report them us.
Please call 1300 CRUELTY to report a suspected puppy factory.
WHAT YOU NEED TO KNOW BEFORE BUYING AN ANIMAL
Follow our Smart Puppy and Buyer's guide. It has all the information you need.
Find a responsible breeder who will plan each pregnancy carefully and is genuinely concerned about the welfare of their dogs. Will provide a complete history of the puppy, provides ongoing support and info after purchase, references and a guarantee on the legitimacy of the puppy. Most importantly, they should ask YOU lots of questions.
Questions to ask the seller
These questions should not only weed out a suspected Puppy Factory breeder but also put you in touch with a good one.
Can I meet the puppy's mum and dad?

Can I see the conditions in which it has been raised?

Can you provide a complete history of the puppy and its lineage?

Will you provide support and info after purchase?

Has this puppy received certified veterinary care?

How many litters has the mother had?

Will you provide a guarantee after purchase?

Can you provide references?
how to adopt an animal
Since July 1 last year, RSPCA NSW has had 420 animals come into our care from puppy factories. Along with them, we have many other puppies and dogs that are looking for a new home. Check with your local RSPCA or the national adoption website for details.